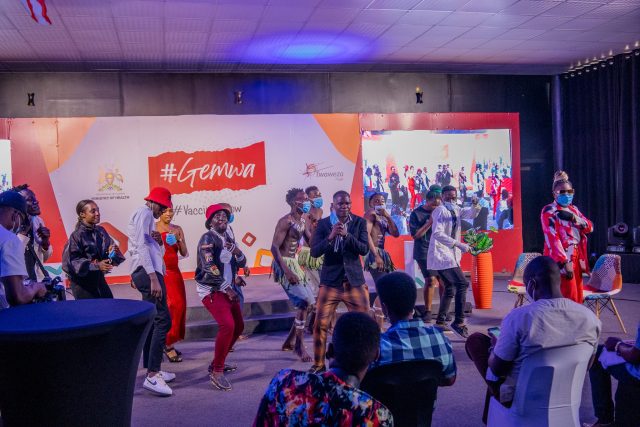 Using the power of music, Gemwa, composed by the Musicians Association of Uganda, aims to boost the country's Covid-19 vaccination drive. The video was launched on 4 December at the Media Challenge Initiative Hall in Kampala to an online and studio audience.
Twaweza put together the launch in association with the Ministry of Health.
"We believe that working with musicians is good when it comes to engaging with the public and spreading awareness about SOPs [Standard Operating Procedures] and vaccination." – Richard Kabanda. Acting Commissioner, Health Promotion, Education and Communication Ministry of Health Uganda.
"Our efforts now are focused on encouraging people to get vaccinated. New variants are coming up every day, but once one is vaccinated, they stand a chance to survive at the end of the day." Kabanda added.
A recent Sauti za Wananchi national survey on vaccine willingness conducted by Twaweza shows that three out of four (76%) people believe that the vaccine doesn't prevent severe illness. However, the same study highlights that unlike regional neighbours Kenya (76%) and Tanzania (54%), Ugandans are more likely to say they are willing to be vaccinated: 85% of people surveyed are willing to take the shot if offered.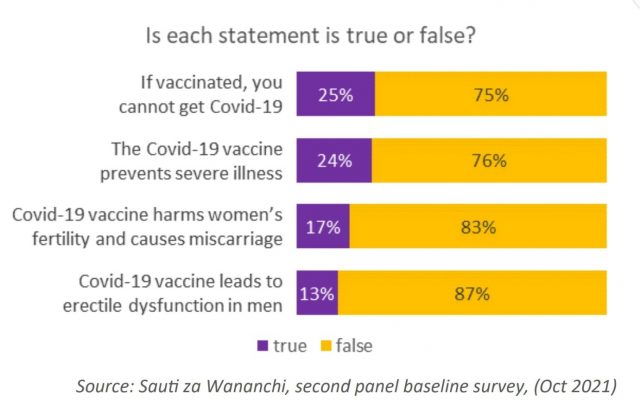 "Through our surveys, we try to see how we can show the links between what the people's opinions are and how the leaders can work with this information to help in the decision-making process," said Violet Alinda, Country Lead Twaweza Uganda.
Sensitising people on the benefits of the vaccine is the main suggestion provided by Ugandans as to how to encourage their fellow citizens to get vaccinated.
So the video is focused on the potential benefits – to the economy and health – of vaccination, encouraging us all to do our part to get the country moving again.
"For science to make sense in society, art has to be involved" noted the event's MC, NTV's Sammy Wetala, astutely.